Looking for wedding photographer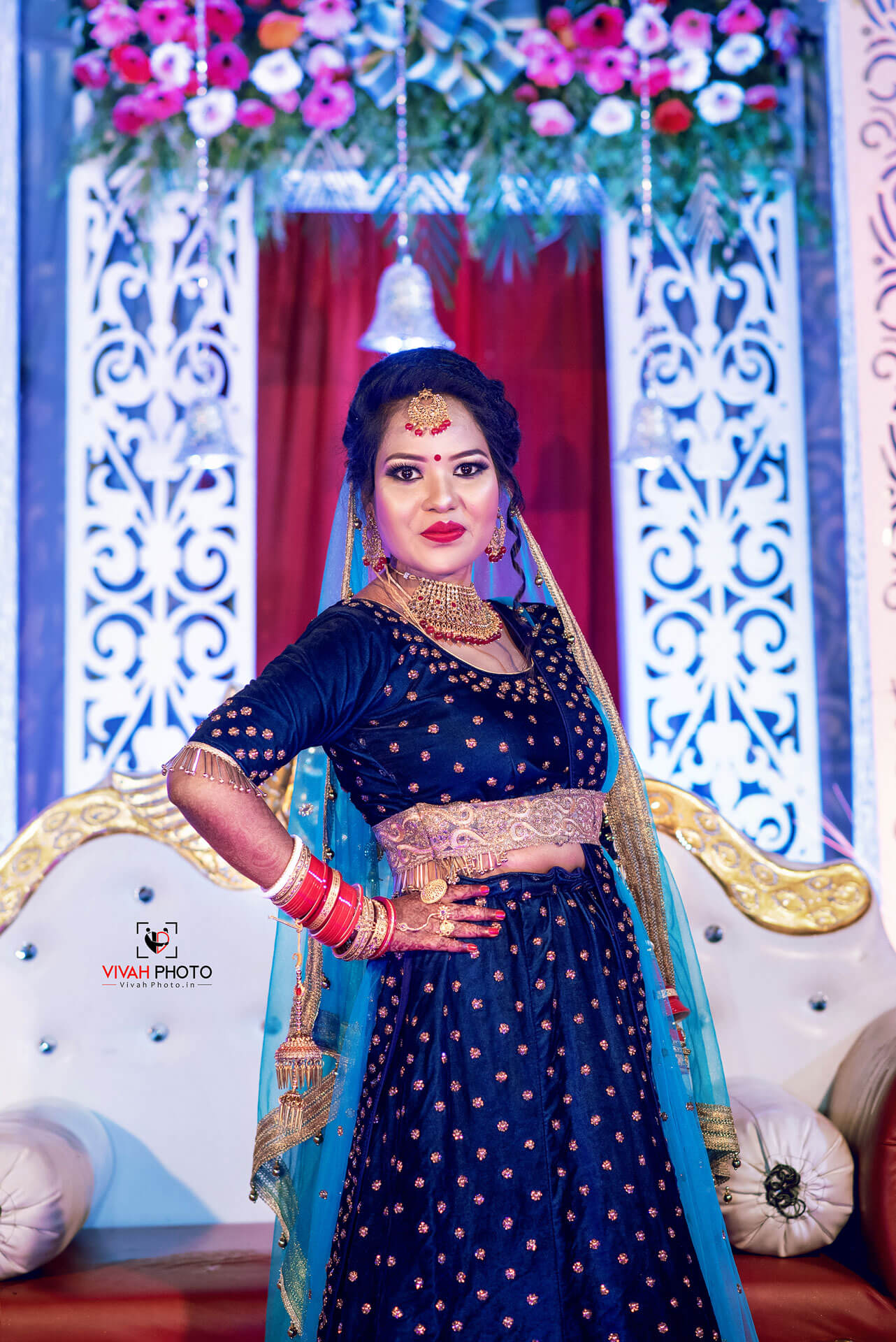 The wedding is a very important part of one's life, the two people get married for starting a new journey and in wedding both the family and relatives of bride and groom get together to bless the couple to start a new life together. There are many applications and sites where anyone can look for the wedding photographers that are available in their places as those who are not very far and for those who are available in the place where they are going to marry.
The couples who want to marry they decide the place where they want to marry as they go for some destination places those which is best and have a good location for the wedding. As destination wedding photographer cost more as it includes more expenses and they have to go for another place to capture good pictures of the couples as in destination wedding. Our vivah photo photographers and videographers are always ready for destination wedding captures. We have a team of professionals who always ready to serve you with the best.
If you want to have a stunning, amazing, marvelous and wonderful pictures we will help you get everything as our vivah photo professionals gives you best shots of your special day. if you looking for wedding photographer in odisha we are one of the best rating photographers as we never disappoint our clients.

The wedding is the memorable day of the life. So, the wedding photographer tries to take every single beautiful shoot of the couple so later they can see and enjoy their beautiful memories. Vivah photo assures to take the best shoots in the wedding that will make you feel amazing and happy. Our budget depends upon the clients as what types of shoot they want in their wedding. The wedding photos hoot includes all types of pre wedding, post wedding, wedding, candid shoot etc. in wedding as our vivah photo gives you the best wedding photoshoots as you want to see and with magical touch to your shoots. We give you best pose and have our original tools and equipment with us to capture the best pictures with optimum light and ambiance. We provide best of costly equipment related to wedding. We give you all types of shoots that have style and including black and white pictures as they are trending nowadays. It is very easy to find a budget wedding photography, it is very easy to find a best photographer in budget. every photographer knows the value of their work and how much it cost in a wedding market as our vivah photo have a good portfolio of work similar to the of photography that you have in our mind. You can check our vivah photo website to look for the budget that we provide for a wedding package and which type of shoots you want in your wedding according to that we set our price for the wedding.
Candid wedding photography in Bhubaneswar

It is said that taking a candid photo is more than just snapping a shot of someone that isn't expecting it. Candid pictures are liked by everyone as the pictures that are taken are without giving any pose it just taken on the spot in a surprising way. Our vivah photos have the professional photographers who take most beautiful candid pictures as from our websites you can go through many astonishing candid pictures.
Bhubaneswar have the best candid photographers you can find many but our vivah photo gives most stunning candid pictures that you will be enjoying watching of the special day we provide you the best candid wedding photography in Bhubaneswar. You see in our website it contains many no. Of candid pictures with different styles and with black and white photography's as well as many colorful photography's as candid photography are trending and demand in the market are more for it.
Candid wedding price differs according to the type of shoot the client are wanting and we mention our budget in our website as we mention the package for the client's which package, they want according to it we decide that what pricing we will do for the candid pictures as our candid wedding photography price varies according to the package taken by the client.